Ducrou Pavilion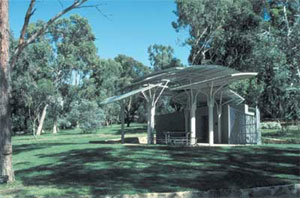 click to enlarge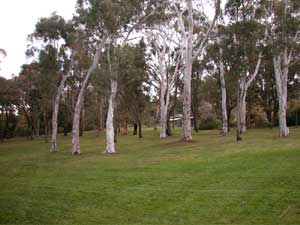 Ducrou Pavilion in the distance across the Eucalypt Lawn
About the venue
The Ducrou Pavilion is located on the Eucalypt Lawn and has a relaxed, informal atmosphere. It was designed with a tree-like form and blends beautifully with its surrounds.
Capacity of 50 people
Located 500 meters from car park
Limited vehicle access may be arranged for setup and pack-up of events
Sheltered site
Equipment
Powered site
2 picnic tables
Sink
Public toilets located nearby
Catering
Catering is available from Floresco in the Gardens cafe
Self catering is permitted, all rubbish must be removed from the site and the area left clean and tidy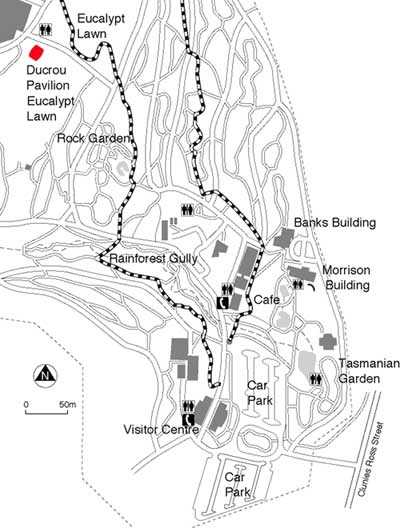 More about the Ducrou Pavilion.
---
Updated 9 May, 2012 by webmaster (anbg-info@anbg.gov.au)
---