The Gardens
Inspiring, informing and connecting people with the Australian flora
The Australian National Botanic Gardens maintains a scientific collection of native plants from all parts of Australia. The plants are displayed for the enjoyment and education of visitors and are used for research into plant classification and biology. A herbarium of preserved plant specimens is closely associated with the living collection.
The Gardens also cultivates plants threatened in the wild. This helps protect them against extinction and provides information which might assist reintroduction to their natural habitat.

Celebrate summer with a series of live music on the Eucalypt Lawn
Saturdays & Sundays in January 3 - 25 Jan | 5.30 – 7.30 pm
Extended Australia Day concert on Sun 25 Jan | 5.30 – 8.30 pm
$5 adults, $2 conc, 17 years and under free
Entry fees will be collected by the Friends of the ANBG on arrival at the venue. All money raised is used to cover the cost of the concerts and to fund projects within the Gardens.
CALLING ALL SUMMER SOUNDS ATTENDEES – please provide us with your
feedback
for a chance to win an annual double pass to Gardens' ticketed events (valued at $400)!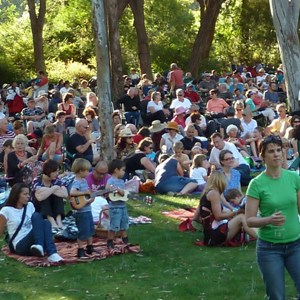 Alpine Symposium Report released
Fuelled by the increasing threat of climate change and human impact on Australia's alpine flora the Australian National Botanic Gardens and the Friends of the ANBG partnered with the Australian National University and University of Queensland in 2009 in an Australian Research Council (ARC) Linkage project. The project was titled 'Australian alpine seed ecology: plant conservation and adaptation to climate change'. The results of the project, as well as the latest alpine plant research from across the country, were presented at a symposium held at the Gardens in June 2014. A report on the symposium is now available for download.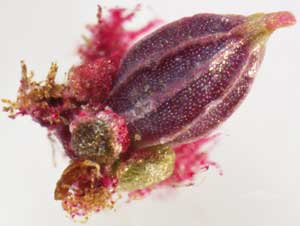 Coming Up
HAVE YOUR SAY! a Master Plan for the Australian National Botanic Gardens You are invited to have your say on the future development of the Gardens. Public consultation period open to 23 January 2015.
Delicious afterDARK - Our popular 'adults only' tours are back with new menu and wines. A perfect way to spend a warm summer evening in the Gardens, every Friday 9 January to 27 March 2015 (excluding 13 March).
SciBot Summer Explorer Program
A three hour hands-on program ideal for kids who love to investigate, explore and learn. Morning includes a scavenger hunt with compass training, pond dipping for mini beasts and building a take-home terrarium. Suitable for ages 7–13 years.
Date: Weds 28 January
Time: 9 am – 12 noon
Cost: $40 pp including morning tea and take-home materials.
Online bookings essential
ENLIGHTEN 2015: Luminous Botanicus
Wander through the Gardens experiencing lantern-lit pathways and thematic garden lighting complemented by music and visual performances. Your evening commences in the lush rainforest gully and concludes with refreshments and 'fire drumming' in the Red Centre.
Date: Fri 27 Feb, Sat 28 Feb, Sun 1 Mar, Fri 6 Mar, Sat 7 Mar, Sun 8 Mar
Time: 8 pm & 8.30 pm
Cost: $25 pp
Online bookings essential
Full Gardens events listing (via Parks Australia website)