The Gardens
Inspiring, informing and connecting people with the Australian flora
The Australian National Botanic Gardens maintains a scientific collection of native plants from all parts of Australia. The plants are displayed for the enjoyment and education of visitors and are used for research into plant classification and biology. A herbarium of preserved plant specimens is closely associated with the living collection.
The Gardens also cultivates plants threatened in the wild. This helps protect them against extinction and provides information which might assist reintroduction to their natural habitat.

Take part in our Master Plan Community Workshop and have your say on the future development of the Australian National Botanic Gardens.
Draft concepts for viewing in the Visitor Centre from 11am - 3pm Presentations in the Theatrette at 12pm and 2pm
Sunday 7 December 2014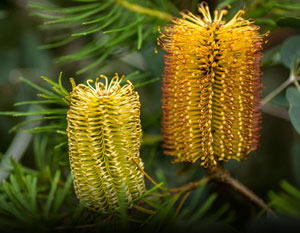 Coming Up
Delicious afterDARK - Our popular 'adults only' tours are back with new menu and wines. A perfect way to spend a warm summer evening in the Gardens, every Friday 9 January to 27 March 2015.
Sunset Cinema - Enjoy latest releases, children's and classic films in the beautiful garden surrounds. Bring a picnic or purchase your dinner at the event.
Wed, Thurs, Fri and Sat evenings from 14 Nov – 20 Dec | 7.00 pm | Eucalypt Lawn | Various ticket and seating price options
2015 Summer Sounds with the Central - Celebrate summer our live music series beneath the eucalypts | every Saturday & Sunday through to 25 January | 5.30 – 7.30 pm | Eucalypt Lawn $5 adults, $2 concession, children 17 yrs and under free