Federation Flower for Queensland
Xerochrysum
Federation Gold
Fact Sheet
The year 2001 will be the focus for celebrations marking the Centenary of Federation. Throughout Australia there will be events to commemorate the occasion of our Federation and the achievements of our first 100 years as a nation.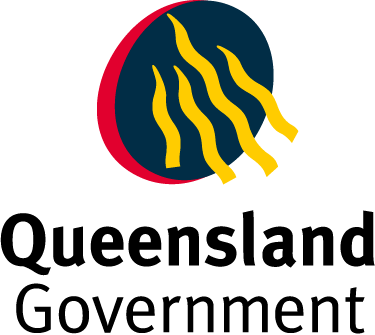 As part of the celebrations each state was asked to nominate a floral emblem, a native plant which would be ready for release for use as an ornamental. The Queensland Centenary of Federation Committee has supported the use of two Bracteantha [now Xerochrysum] cultivars (everlasting daisies). These daisies with bright yellow flower heads symbolise our sunshine state and golden beaches. They will feature at events planned throughout Queensland during the year of celebrations.
It is planned to launch the two cultivars under the trademark, Federation Gold, in March 2001 and plants will become available to the general public soon afterwards. The two cultivars, which are protected by plant breeder's rights, are Wanetta Sunshine bred by David Hockings, Maleny, and Golden Nuggets bred at the Redlands Nursery, Redland Bay.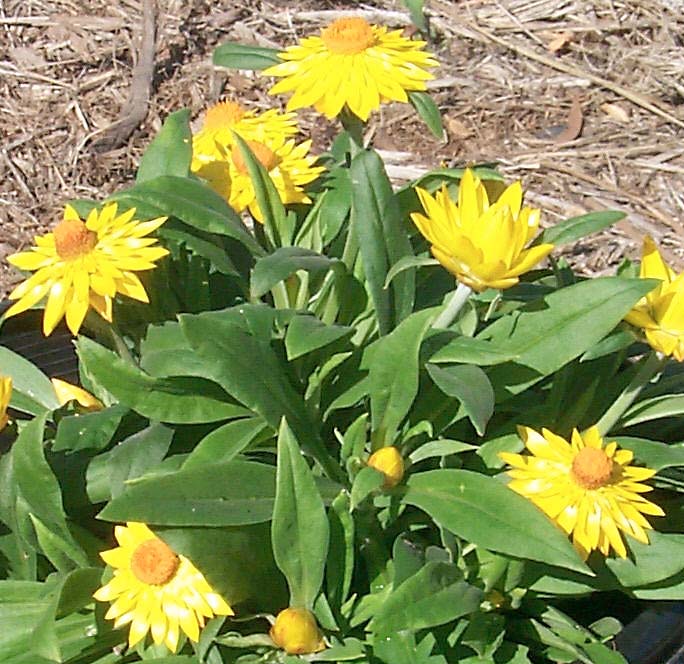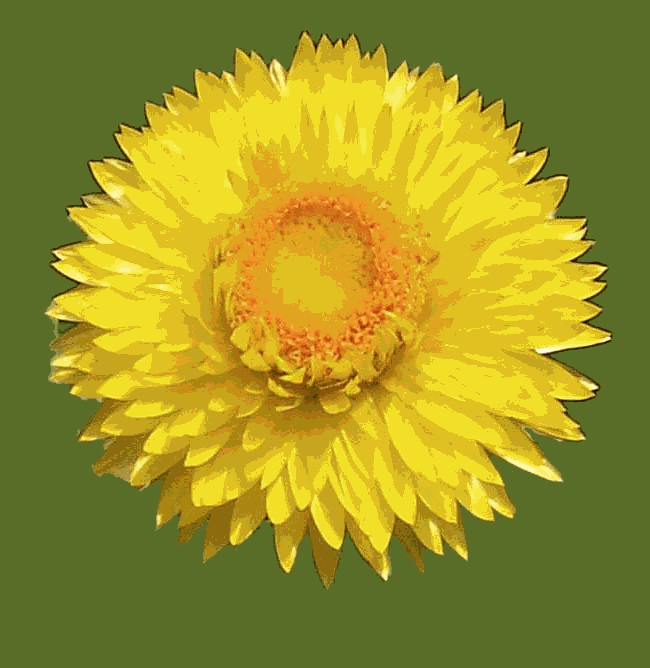 Golden Nuggets Wanetta Sunshine
Centenary of Federation Queensland's floral emblem, Federation Gold, was developed in partnership with the Queensland Herbarium and the Queensland Nursery Industry.
---
HOW TO ORDER THE QUEENSLAND FLORAL EMBLEM
FOR YOUR
CENTENARY OF FEDERATION EVENT
Federation Gold will be available from March 2001 onwards.
Ask your local nursery to order your Federation Gold from one of the following supplying nurseries.
Supplying Nurseries

Bau Farm
675 Bruxner Hwy
Alphadale NSW 2480
Ph: (02) 6624 3833
Fax (02) 6625 1662
Email admin@baufarm.com.au
Production Manager: Don Linney

Kerada Tubestock Nursery
80 Rifle Range Road
Palmwoods Qld 4555
Ph: (07) 5478 9400
Fax: (07) 5478 9405
Email kerada@powerup.com.au
Contact: John Halley

Redlands Nursery
905-907 German Church Road
Redland Bay, Qld 4165
Ph: (07) 3206 7611
Fax: (07) 3206 7880
Email annette@redlandsnursery.com.au
Contact: Ed Bunker/Annette or John Bunker

Runaway Bay Plants
300 Oxley Drive
Runaway Bay Qld 4216
Ph: (07) 5537 3800
Fax: (07) 5537 3111
Email jodie@rossevansgardencentre.com.au
Contact: Jodie Webster

Yates Botanicals
30 Hensons Road
Somersby NSW 2250
Ph: (02) 4372 1445
Fax: (02) 9763 9300
Group Marketing Manager: Craig Bryson

Troika Nurseries
PO Box 957
Kenmore Qld 4069
Ph: (07) 3202 7288
Fax: (07) 3878 1147
Director: Duncan Buchanan